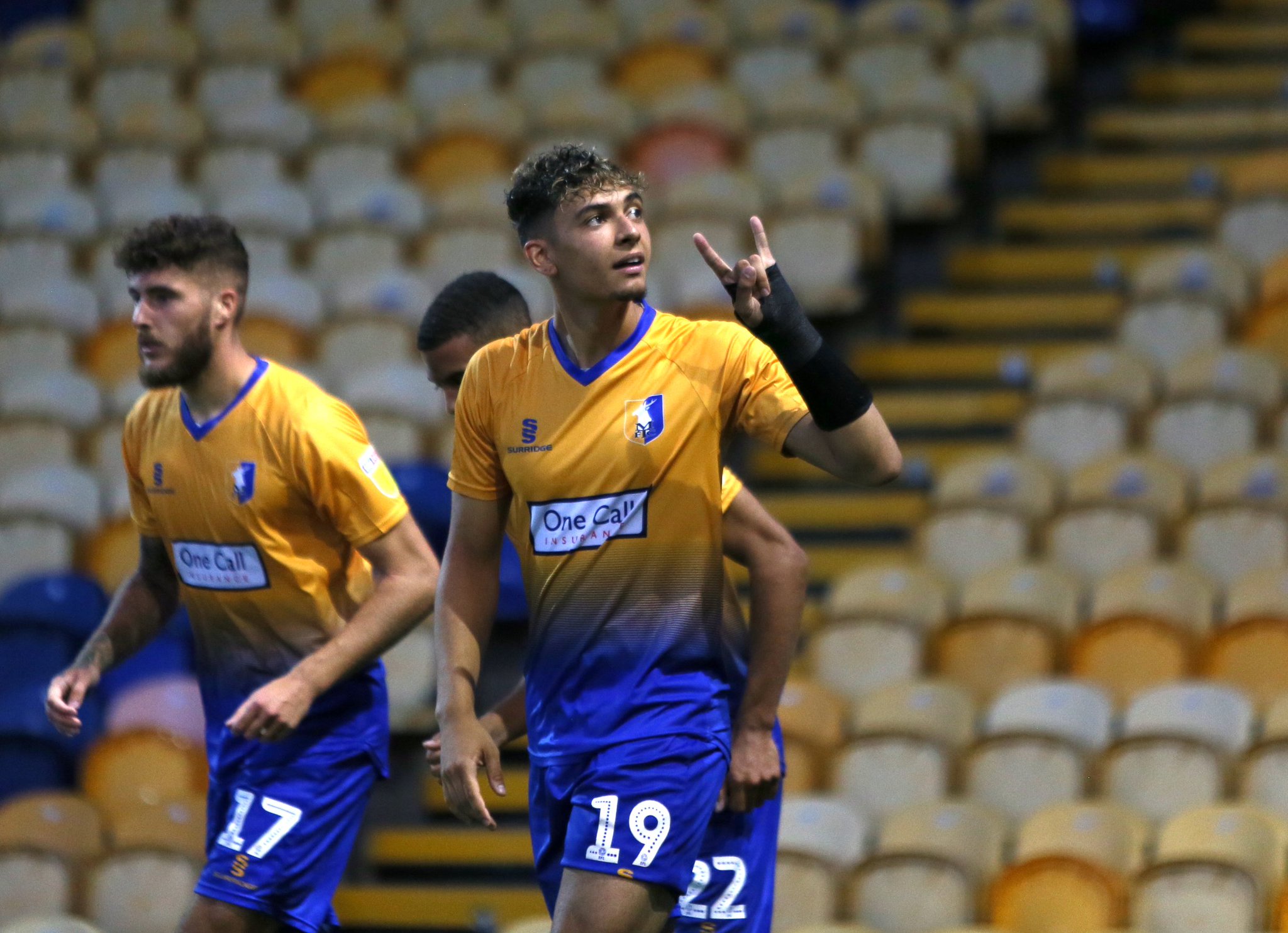 Its time for another weekend of exciting and unpredictable weekend of  football in the Sky Bet League Two as we head into Matchday 3 after teams playing in the Carabao Cup this week. We take a look at the line-up of fixtures and have our say. 
Notts County vs Yeovil Town 
Both sides were involved in cup clashes with top Championship sides on Tuesday but were both knocked out. Despite suffering from a loss both sides put on promising performances considering the stature of the two sides they faced . With Notts County losing on penalties to Middlesbrough and Yeovil narrowly losing 1-0 to in-form Aston Villa, having a goal disallowed and missing a penalty. Notts are yet to win a game this season in all competitions and will  look to bounce back after two straight losses. Yeovil are also yet to win in the current campaign but have showed promise
My Prediction: With County having a stronger side and being tipped for promotion I think they will get their first win of the campaign with a 2-1 win.
Grimsby Town vs Lincoln City
Grimsby were knocked out of the League Cup on Tuesday after a 2-0 defeat to League 1 side Rochdale. Lincoln continued their fine form and easing their way into the 2nd round after thrashing Port Vale 4-0 away from home. Grimsby have had a disappointing start to the campaign just getting 1 win out of 3 in all competitions, including losing 4-1 at home to Forest Green Rovers. Lincoln are definitely looking likely to go up this season with facing two tough sides and getting solid wins in both, including a 4-1 win against potential play-off chasers, Swindon.
My Prediction: I don't think Grimsby will be able to stop Lincoln from scoring and with Lincoln in fine form I think they will ease through this game with a 3-1 win
Swindon Town vs Tranmere Rovers 
Both sides come into this game being knocked out of the League Cup on Tuesday with both putting on poor displays. Considering a lot of critics tipping Town to be play-off chasers they've had a very poor opening to the campaign just getting 3 points out of a possible 6.  Newly promoted, Tranmere, have showed promise and fight especially in their season opener against Stevenage coming back from two goals down to draw 2-2. The Super White Army are also yet to lose in the league after 2 games
My Prediction: Swindon are a strong side but have not showed much quality in their opening games. Tranmere are yet to lose and have shown they have quality to compete in this league. I think this will be a close one so I'm going for a 1-1 draw.
Bury vs Forest Green Rovers 
The two sides showed quality in their League Cup clash's despite only Rovers progressing to the next round, The Shakers put on a good performance against Nottingham Forest taking them to penalties. Forest Green are yet to lose after their opening 2 games in the league, including a 1-1  draw against newly relegated Oldham. Bury have won one and lost one in their opening two league games, facing a tough a MK Dons side in the game they lost.
My Prediction: Despite Rovers promising opening to the new campaign I think The Shaker's quality in their side will just give them more of a chance  of getting all 3 points. I think this will be a 1-0 win for The Shakers.
Northampton Town vs Cambridge United
After both being knocked out of the cup both teams will want to bounce back with a win, especially Cambridge after being given a 4-1 thumping at home to Newport. Northampton are yet to win in the current campaign and haven't showed much quality in the 2 games they have played in the league. Despite beating promotions chasers, Notts County, Cambridge have had disappointing performances on the side and have conceded a lot of goals.
My Prediction: I think Town will get their first win of the season they have been chasing with a 2-0 win .
Oldham Athletic vs Macclesfield Town
Only one of the two sides progressed to the next round of the cup, which was Macclesfield. The Silkmen beat a tough Bradford side on penalties in a promising performance. Despite their win in the cup Macclesfield are  yet to gain a single point this season but were very unlucky in their opener against Swindon. Oldham surprisingly come into this with just 1 point out of a possible 6, gaining that point in a 1-1 draw with Forest Green Rovers.
My Prediction: Both sides will be looking for their first win for the campaign but I think Oldham have the better quality to get a  2-1 win.
Port Vale vs Crawley Town 
Neither of the two sides progressed through to the second of the Carabao Cup so both of them will be looking to bounce back with a win. The two sides also have an equal amount of points  both getting a win on the opening day. Vale had a great start at home to Cambridge winning 3-0 in their opener but then suffered a 2–0 defeat to hopefuls of going up, Colchester. Crawley seem to be a side that keep quiet every season now, regularly finishing mid-table. The Red Devils opened their campaign with a 1-0 win in a close encounter with Cheltenham. Despite their win, in their last league game it was a poor performance by Town at Stevenage, where they lost 3-1
My Prediction: Despite being beat 4-0 at home to Lincoln at home, vale proved they could be a threat at home against the poorer sides. In conclusion to this, I think The Valiants will win this comfortably with a 2-0 win.
Cheltenham Town vs Carlisle United 
Prepare for an ever so slightly biased prediction…  Cheltenham were the  team out of the two got past the first round of the cup beating a strong Colchester side on penalties.  While Carlisle had a 5-1 thumping against Blackburn despite good chances going forward. The Cumbrians are the team that come into this game with a higher amount of points after an improved performance against newly relegated, Northampton. The Robins failed to improve on their first game of the season when they got beat 1-0  by new boys, Tranmere, at Prenton Park.
My Prediction: After Cheltenham's  win against Colchester  I think this will be a low-scoring close encounter, which is why I predict this to be a 1-1 draw.
Mansfield Town vs Colchester United 
Mansfield definitely look the deadliest side in the league going forward with in-form Tyler Walker, on loan from Nottingham Forest, on fire for the stags, scoring  4 goals in 3 games. Mansfield come into this game on the back of a shocking yet quality 6-1 win against Accrington Stanley in the Carabao Cup. Colchester match Mansfield's points total of 4 with two solid performances, including a 0-0 draw against promotion hopefuls, Notts County.
My Prediction:  Going off The Stag's amazing performance against Accrington, I think they will win this game but it will be a close one, with United also having good quality players in their team. This is why I have gone for a 3-2 win for The Stags.
Crewe  Alexandra vs MK Dons 
Crewe come into this after suffering a defeat to Fleetwood on penalties while MK Dons eased past League 1 side,  Charlton,  in their cup clashes. The Dons are yet to lose a game winning their  first two games against 2 out of the 3 sides they came down with. Despite The Alex's blinder of  an opener against relegation battlers for this season, Morecambe, they were dominated in by Newport in a 1-0 defeat.
My Prediction: Crewe have shown they can for sure score goals at home but The Dons have much better quality in their side to comfortably win this one and keep Crewe from scoring.  So my prediction is 2-0 to MK Dons.
Exeter City vs Newport County 
The Grecians have looked quality in the early stages of the season winning their first two league games comfortably and also beating Championship side, Ipswich, on penalties in the cup on Tuesday. The Exiles had a disappointing start to the season against a tough Mansfield. Newport then showed some promising performances against Crewe and especially in their surprising 4-1 win away to Cambridge in the cup.
My Prediction: Despite Newport performing very well in their clash against Cambridge,  I think Exeter  will run rampant again and come out of this one with a 2-0 win.
Stevenage  vs Morecambe 
This one is pretty straight forward… Morecambe have probably had one of the worst starts to the league possible. They have conceded 11 in their last 3 games they have played and have showed no sign of improvement. On the other hand, Stevenage have had an average yet promising start to the campaign, gaining 4 points out of a possible 6.
My Prediction: This is definitely the easiest of the bunch. Stevenage are obvious winners here and I think they will win 3-1.
These are my own opinions so don't be annoyed if I have predicted your team to lose please. 
Let us know how you think your team will do this weekend in the comments below!