We were recently treated to watching Luka Modric at his very best when he captained Croatia to an unimaginable runners-up finish at the 2018 FIFA World Cup in Russia. He was voted player of the tournament and as always, this meant he was going to be sought after in the transfer window. Surprisingly, it was Inter Milan who emerged as possible candidates to snap up the Croatian midfielder but according to the Mirror, newly appointed Real Madrid manager, Julen Lopetegui has shut down any chance of the 32-year-old leaving the club. 
Goal.com
Luka Modric has been hugely successful in his time at Real Madrid winning four Champions leagues in five seasons along with one league title and one Copa Del Rey. He's spent the majority of his time playing in a midfield three with Casemiro and Toni Kroos and has established himself as one of the best midfielders in the world. However, in recent weeks, his future in Madrid has been put in doubt with a possible move to Italy with Inter Milan interested in adding another Croatian to their ranks.
Following the departure of Zinedine Zidane after his third consecutive Champions League triumph, Julen Lopetegui was appointed as the new manager of Real Madrid and has made his stance regarding Modric very clear at the weekend.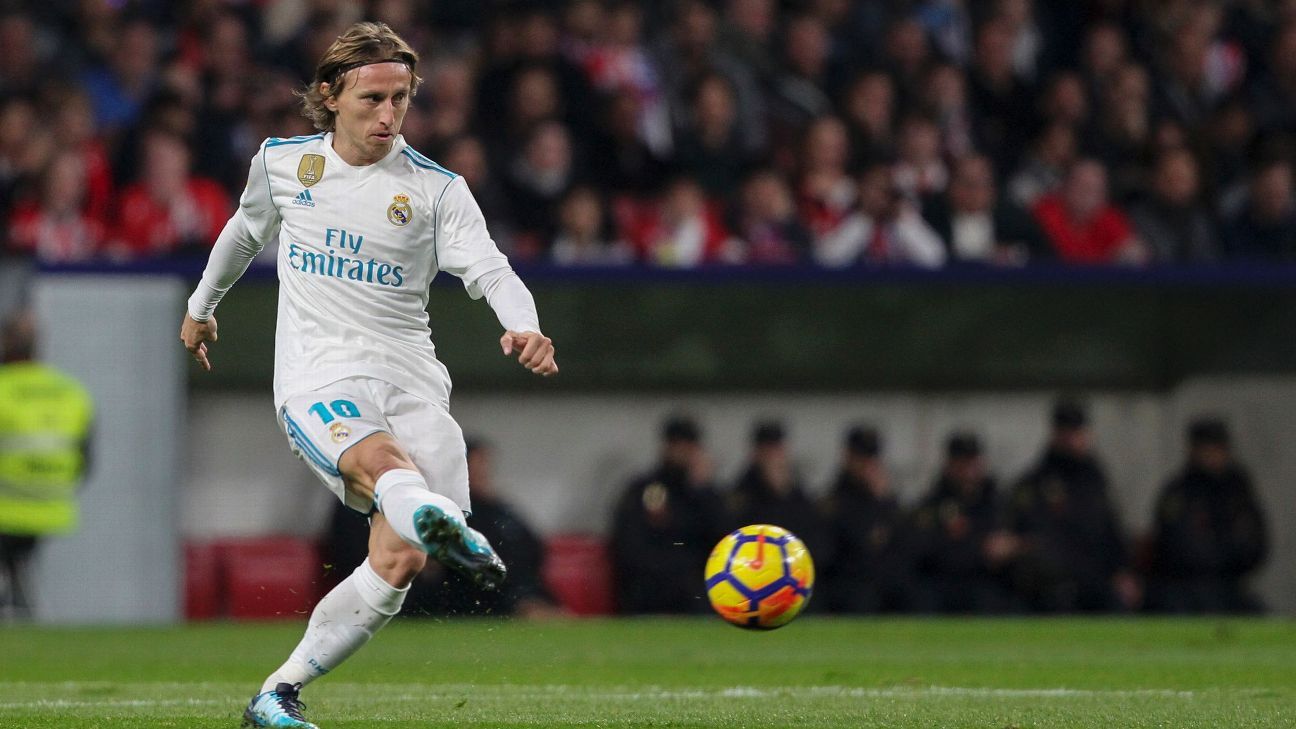 ESPN
"Luka is a player that I am passionate about and I love," he said, "I think he'll be pleased with what he's going to get from me. He will be happy playing football at Real Madrid."
He then shut down any chance of him leaving, "Luka is a Real Madrid player and I have no doubt that he will stay here. We have enjoyed it and we will continue enjoying it without any doubt."
With Luka Modric set to remain as a Real Madrid player, do you think they can win a fourth Champions League consecutively or is that too much to ask with Ronaldo out of the picture? Let us know by tweeting your opinion to @AllOutFootball_ using #AOF.